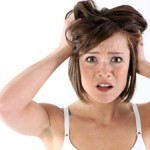 Questions not to ask us in the next 2 weeks:
Have you set the date? Answer: Of course not! We just got engaged, we would like October or a fall wedding, nothing is set in stone yet.
Have you gotten your dress?  Answer: Of course, I have 14 dresses in the closet, some are paintballed and others are muddy.  One of them should fit.
What are your wedding colors? Answer: Red, orange, yellow, green, purple, blue, gray, black, white, silver…. etc.
Where is it? Answer: When we have a date, we will have a location. When we have a location, we will have a date.
Am I invited? Answer: No. Hell No. If you have to ask, you probably aren't 😛
Are you having an open bar? Answer: Depends on how much money you tip the bartender.
What kind of cake will it be? Answer: Yummy, period. – Suggested by Sarah, SisterOfTheBride
Where is your honeymoon? Answer: Well if you pay for it, you decide. – Suggested by Kathleen @ FirstAmerican
Jenn and I are going to be enjoying our new engagement for the next 2 weeks.  We won't be planning anything and have no firm dates or locations.  We can and will tell you everything about the proposal night and engagement ring.