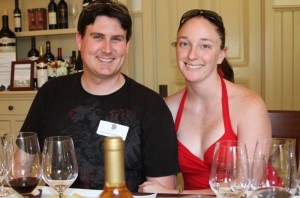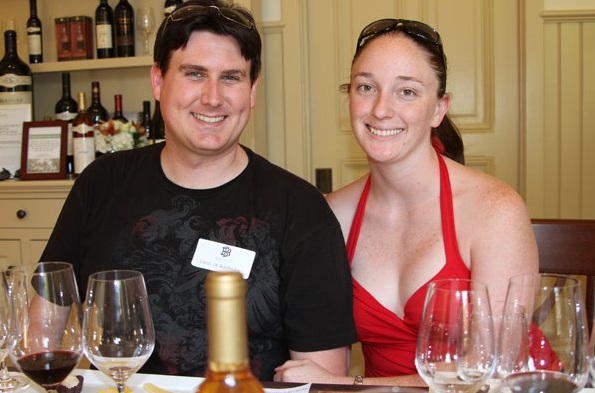 I messed up – didn't bring the CF card reader to Napa from San Jose.  So no pictures till Sunday.
I'll just give a brief snipet of what we did today.
Ate breakfast with Mom, Dad, Sarah and George.  Yummy pancakes that I made.  Then we drove to Fairfield where we are staying and where the Budweiser Factory is.  So… we had to go there for the free tour and tasting.  Two glasses of free beer each – rock on!  Of course it got us to spend $13 on a 12-pack but it was still worth it.
Then we went an hour north to Berringer Winery in St. Helena.  We took their 60-minute tour, complete with cave tour, 4 wine tastings (one out of the barrel!) and pairings with cheese and chocolate.
After the tour we shared a brief snack.  The afternoon was cool and breezy.  It was nice being the only ones around, relaxing and taking photos.
We met up with family (all here for cousin Rob's wedding) and ate dinner at Azurra Pizza in Napa.  Very good – but reminder to self – skip the arugula.
Now we are back in Fairfield at the Marriott (of course!) watching some TV.
Will post pix asap!